My daughter has a Blog and told me I should get one. In fact, she said I already had one. Well, I don't like the name Blog so I changed it to Blob which rhymes with slob and as I am somewhat of a slob that sounded just right!

Blob Archive
Someone asked, through the comments page, for my Testimony so HERE it is!
October 30, 2011
Check this out. American Council of Energy Efficiency 5th annual report on energy efficient states.
The Least Energy Efficient States (Plus DC)
| | | |
| --- | --- | --- |
| State | Energy Efficiency | Unemployment |
| SD | 42 | 4.6 |
| AL | 43 | 9.8 |
| MO | 44 | 8.7 |
| WV | 45 | 8.2 |
| SC | 46 | 11 |
| OK | 47 | 5.9 |
| KS | 48 | 6.7 |
| MS | 49 | 10.6 |
| WY | 50 | 5.8 |
| ND | 51 | 3.5 |
The Most Energy Efficient States (Plus DC)
| | | |
| --- | --- | --- |
| State | Energy Efficiency | Unemployment |
| MA | 1 | 7.3 |
| CA | 2 | 11.9 |
| NY | 3 | 8 |
| OR | 4 | 8.1 |
| VT | 5 | 5.8 |
| DC | 6 | 11.1 |
| RI | 7 | 10.5 |
| MN | 8 | 6.9 |
| CT | 9 | 8.9 |
| MD | 10 | 7.4 |
The least efficient states have a average unemployment rate of 7.48 percent. The most energy efficient states have an average rate at 9 percent joblessness, which is right around the US average. I thought we were supposed to have lots and lots of jobs when we lived super green? Notice too, None of the top ten most energy-efficient greenie green states is a right-to-work state. Seven of the 10 most energy-draining bad, bad, boy states are right-to-work states.
Kind of interesting. You decide what all that means.
Moving on...
We are, at long last, getting out of Iraq. I see the pigs there are so grateful to us, or maybe not. If you have followed old Saddam's history you would see we gave them a great gift. But, sadly we just changed out the old pig for some new ones.
From what I have read there are now NO Christian churches in Afghanistan. The last one was torn down in 2010. Do you think there is any real freedom in Iraq? Or Egypt? Libya? To have real freedom you have to have freedom of choice. A basic choice for every man and woman is what you believe about God. If you have no Religious freedom, you have no freedom.
God, the real God, the God of the Bible allows you a real choice. You can choose to be with him or be without him. He does not force you. Yes, I realize that many times in history, well meaning men have tried to force people to believe in God. However, God makes it very clear in his word, The Bible, that the choice is voluntary. It is a choice you make willingly. Any repercussions from your choice occur after we die. If you choose to be without God, God will honor that choice but God will not force you to make a choice you do not want to make.
Without Religious freedom we have spent our treasure and way to much of our blood and we have nothing to show for it. We value things, like freedom, that the Arabs don't value. Because of this we think if we just replace a dictator with democracy, that only goodness and freedom will be voted into power. It is far more likely that they will vote in another dictator. So much for the Arab Spring. Sad.
Something for all of us to remember. The loss of all of our freedoms is really just one or two voting cycles away.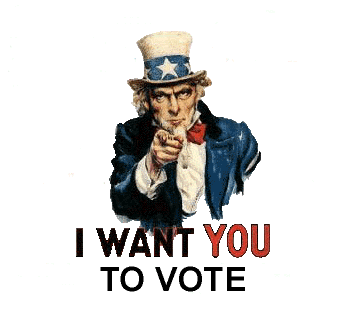 E-MAIL YOUR COMMENTS TO ME

OK, How do I say this without being offensive. I am really interested in what you say but I don't give a flying passage of gas in a hot place about what you think!
WOW, what does that mean? Simply this. I am interested in what you say about the things I say and you can tell the truth to me because you can't offend me. That is because I don't care about what you think of me! You can FLAME me, Rant and Rave, say you love me or say you hate me, it's all the same to me!
I am interested in how you come to whatever opinion you have, why you say what you say. Lately, I keep hearing and reading about people who say they HATE, absolutely HATE Palin, Beck, O'Reilly, Fox, ETC. They are just liar, liar pants on fire. However, they never seem to be able to give proof or at least some kind of reason for what they say. I gave you reasons why I feel as I do so if you disagree with me can you give me some reason why?
So there you go. Tell me what you think. I promise to read what you say but I will not write back because I don't care what you think. I only care about what you say!

One last thing.
This is for comments on my Blobs only.
No motorcycle questions because I'm not writing back from this E-Mail address. OK?
If you have motorcycle questions click the motorcycle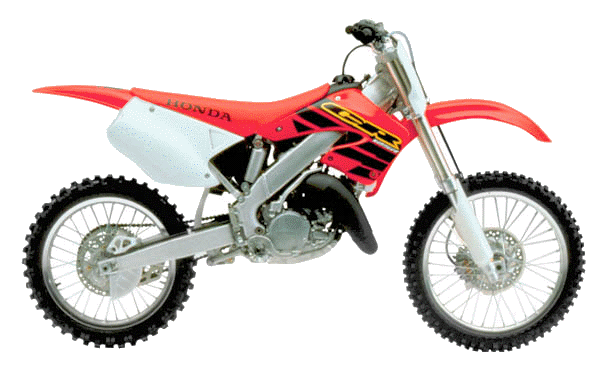 and follow my rules.

Otherwise...

The Next One Is Coming Soon!

Back to M/C Repair Course

Did this page help you ? Would you like to help us ? If so Click HERE
Copyright &copy 1999-2011 dansmc.com. All rights reserved.